BARON FIG NOTEBOOK COVERS
Baron Fig makes great notebooks with fountain-pen-friendly paper. We cover them with, of course, leather.
CONFIDANT COVERS, WRAP STYLE - $85+
This cover is meant to be quite thin so it won't add too much bulk, so they are made from relatively thin leather in a variety of colors. It is one piece of folded leather, yielding buttery smooth folded edges and a compact package.
The rather thick hardcovers on the Confidants make a "full stitch" style on this book quite bulky, so I usually stick with this wrap style. That said, if you want one in the "full stitch" style, like I offer for Leuchtturm1917 and Hobonichi, contact me to arrange.
Prices include a lined Baron Fig Confidant.
I can add card pockets to the inside left cover for +$25. Contact me to arrange.

Flagship (A5 size), 5.4" X 7.7", 192 pages - $85
Plus, 7" X 10", 208 pages - $100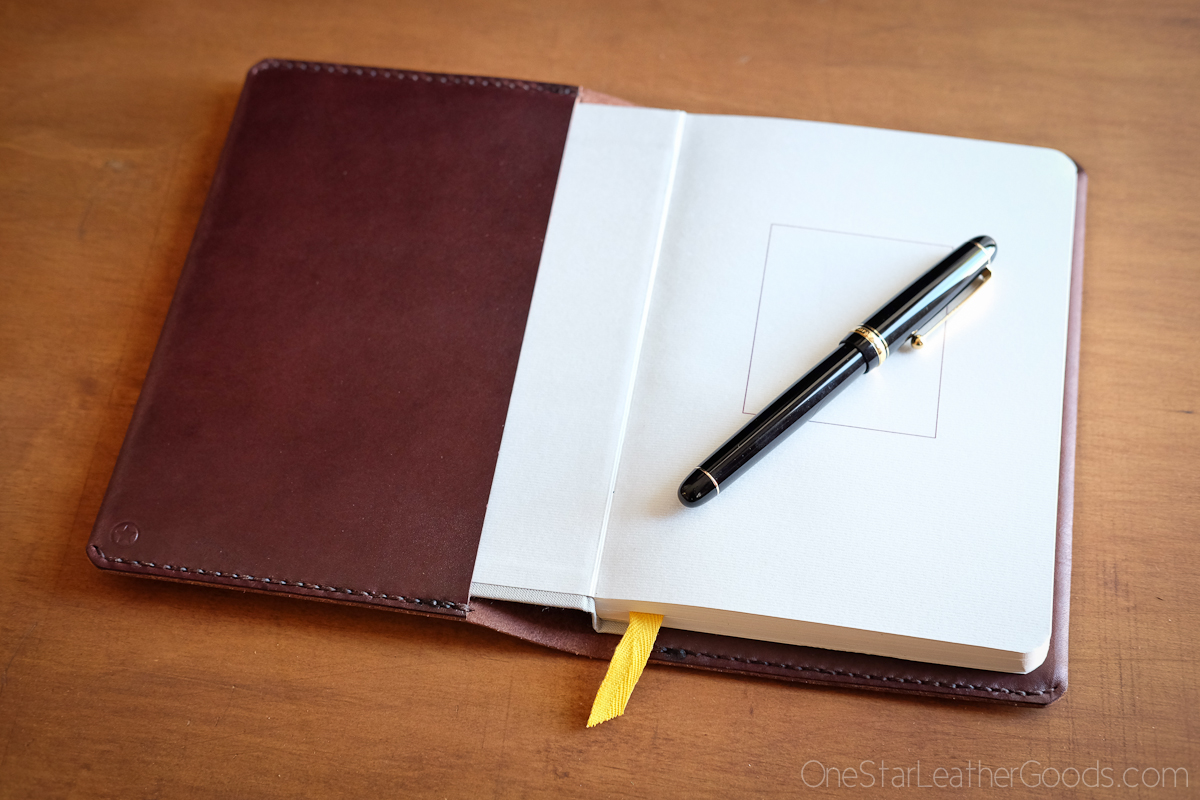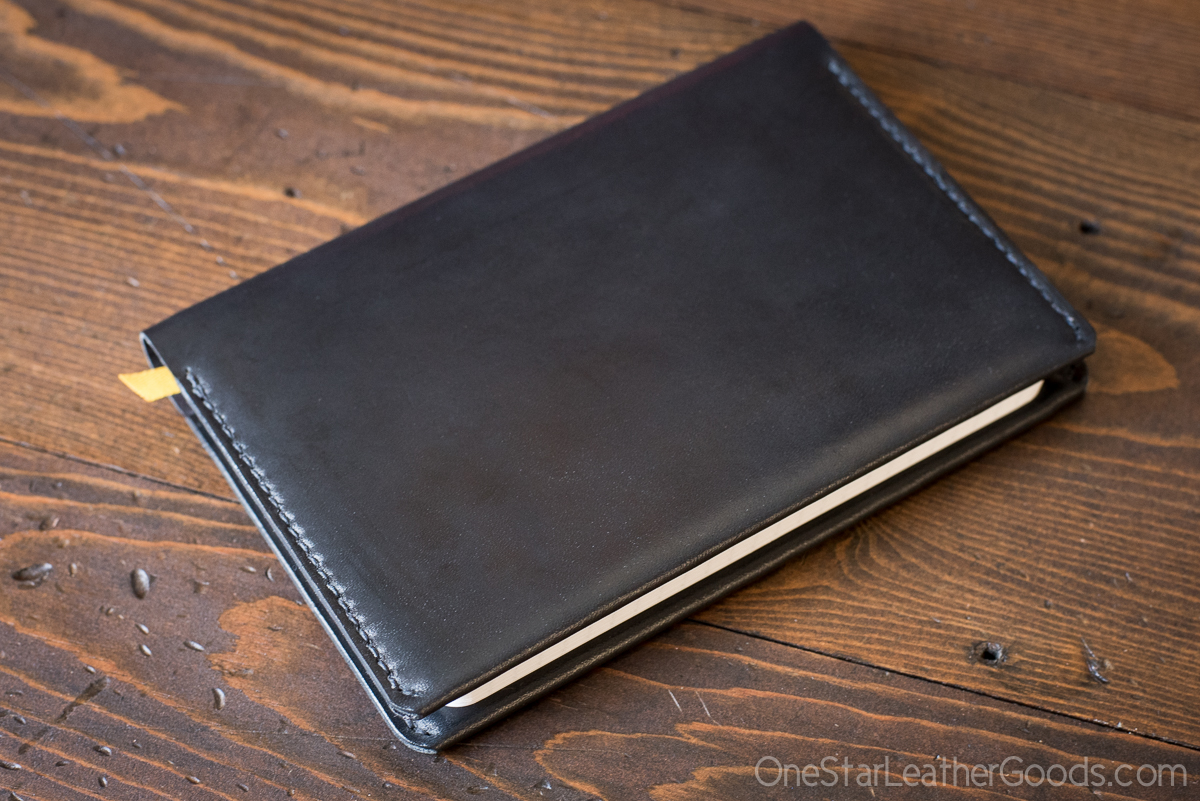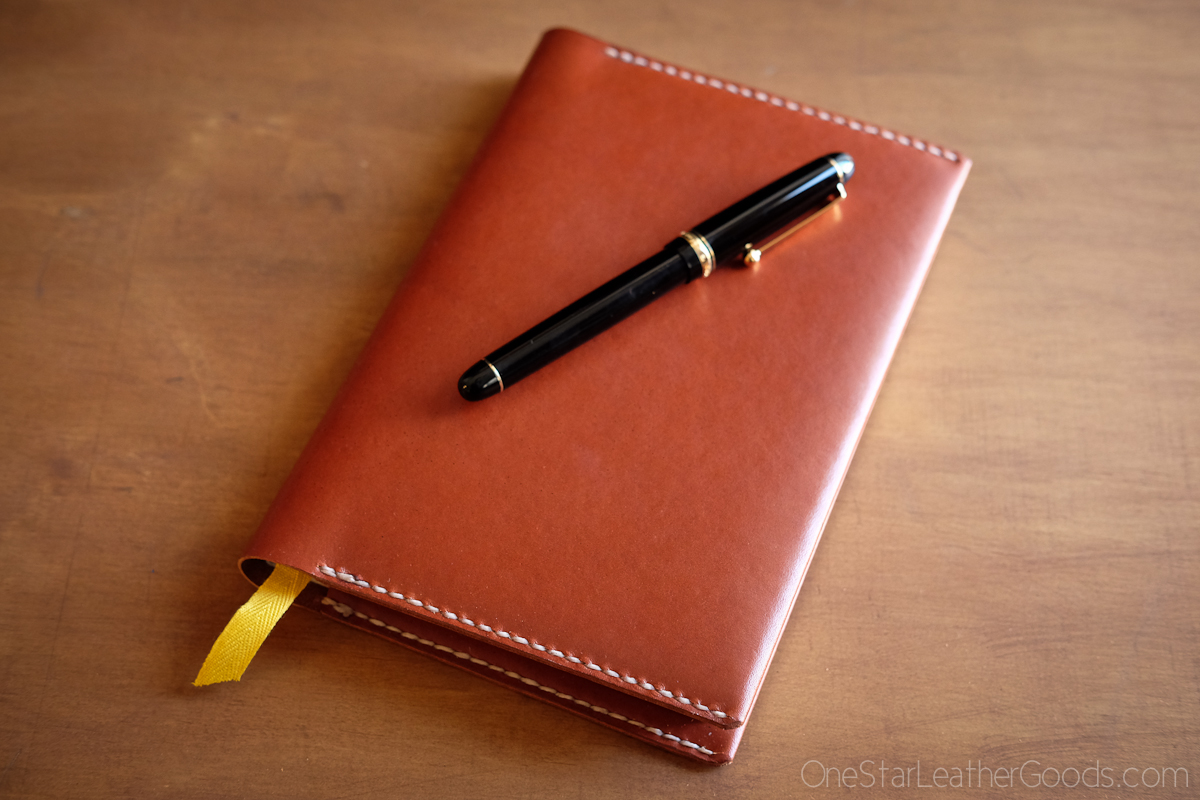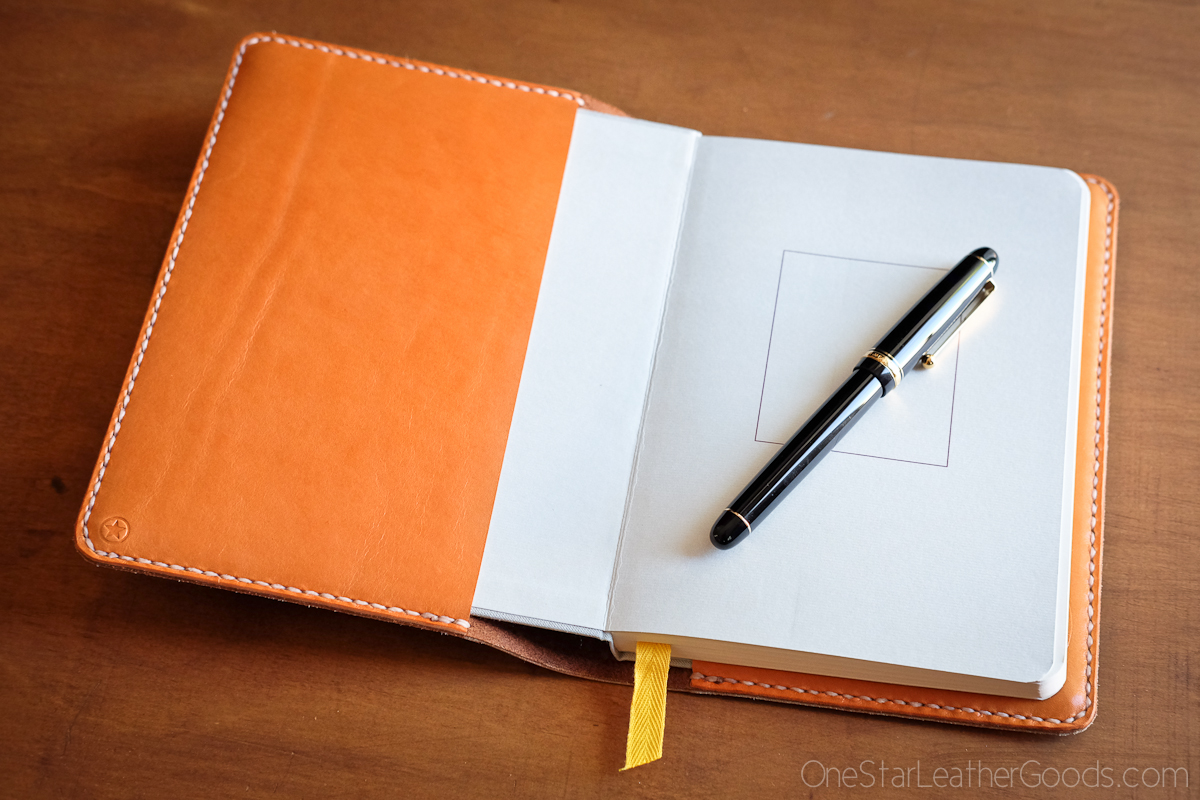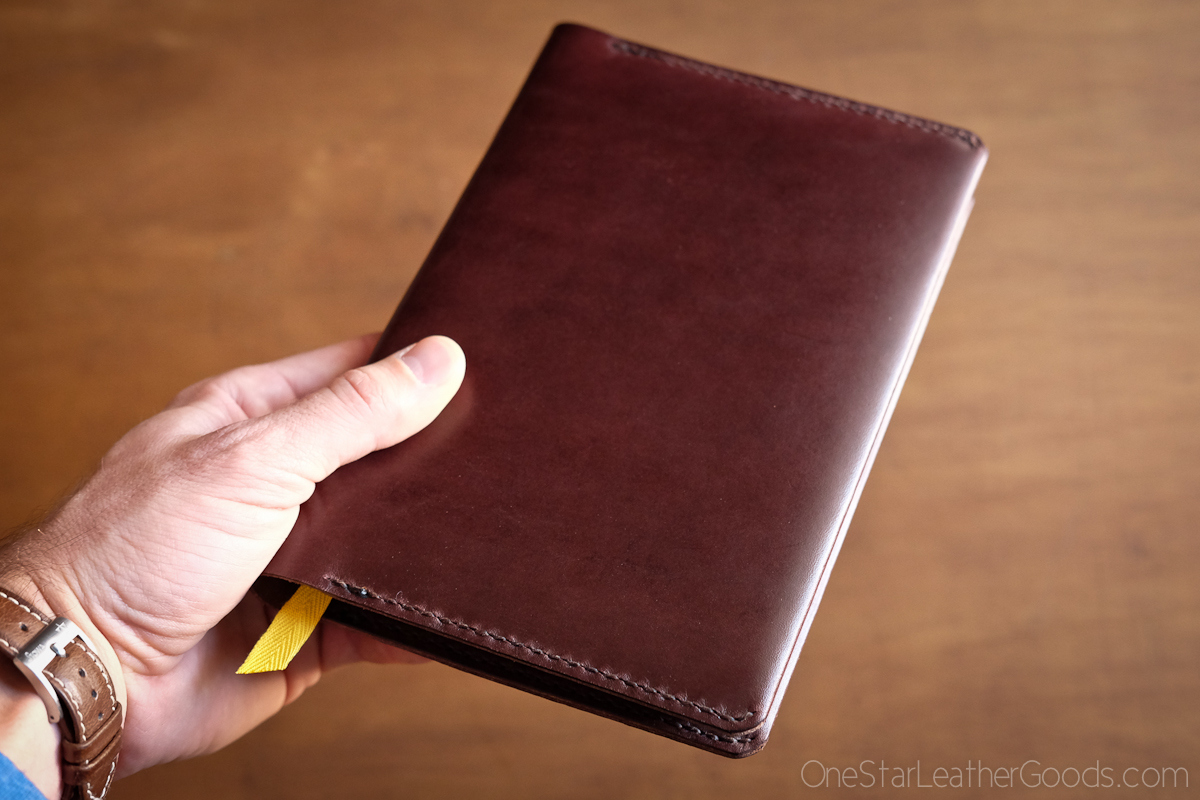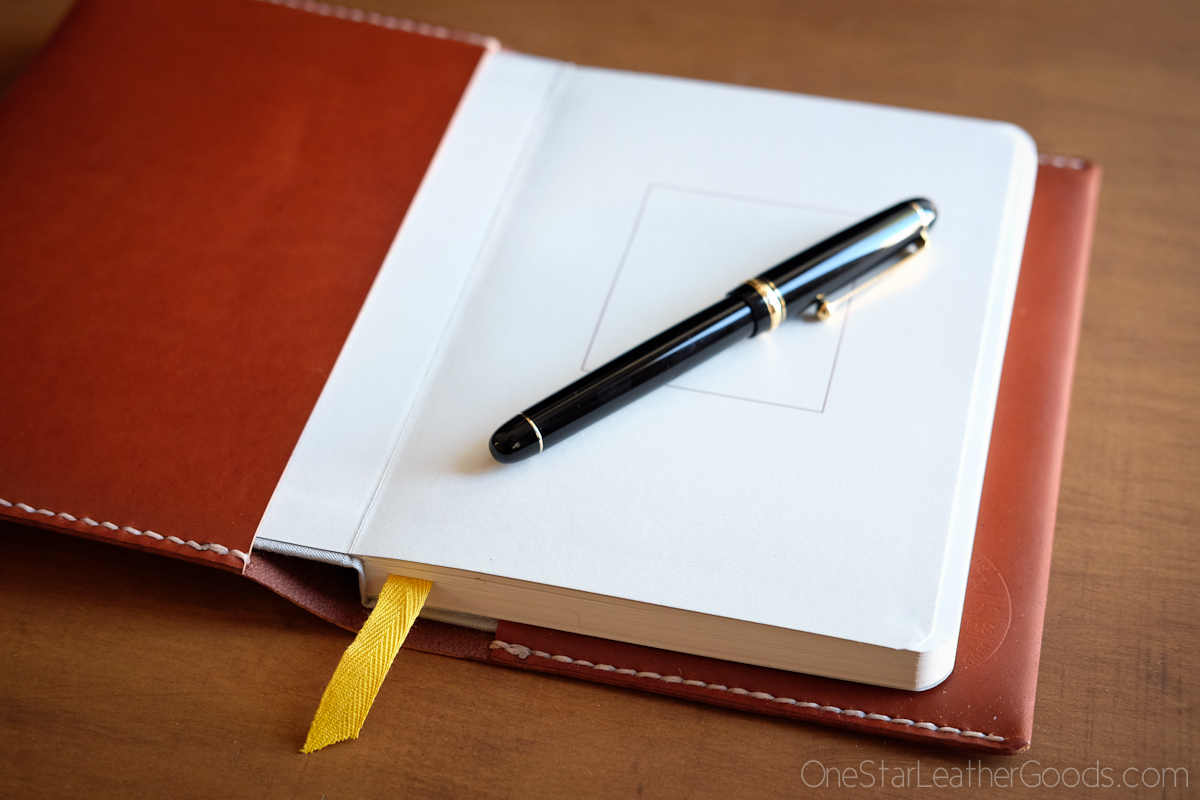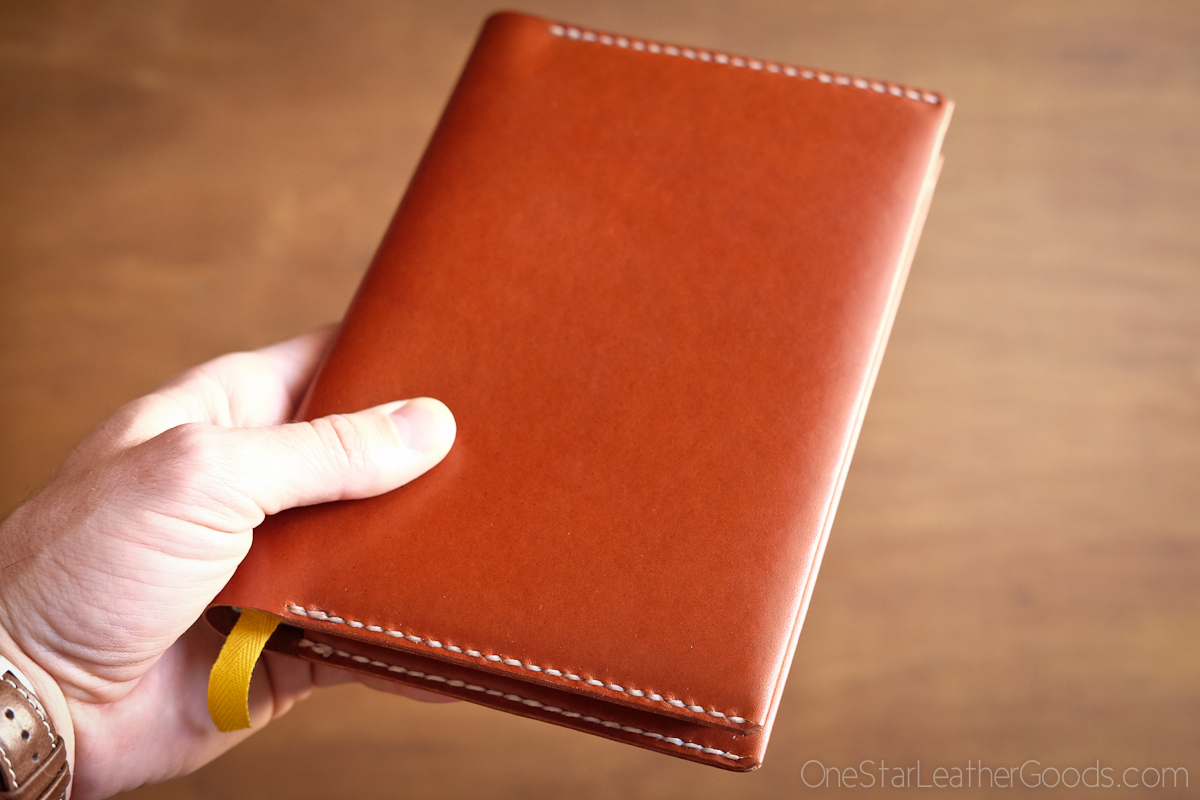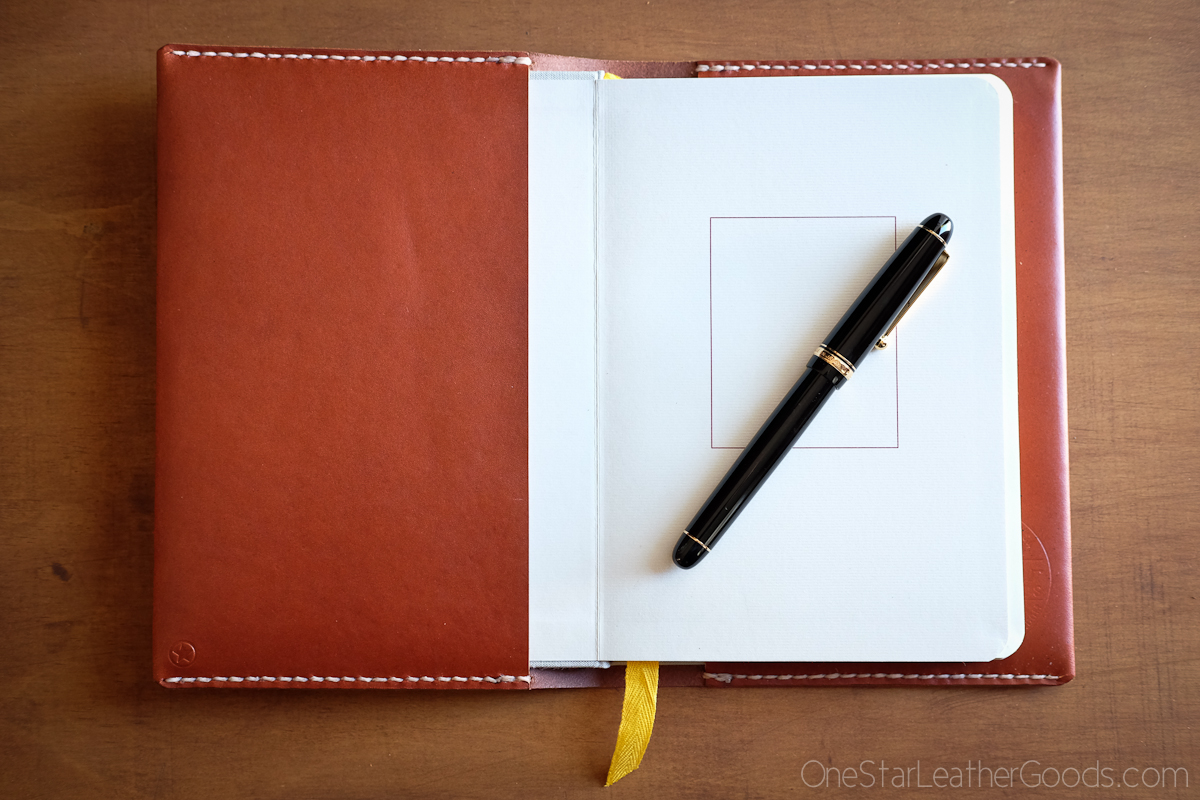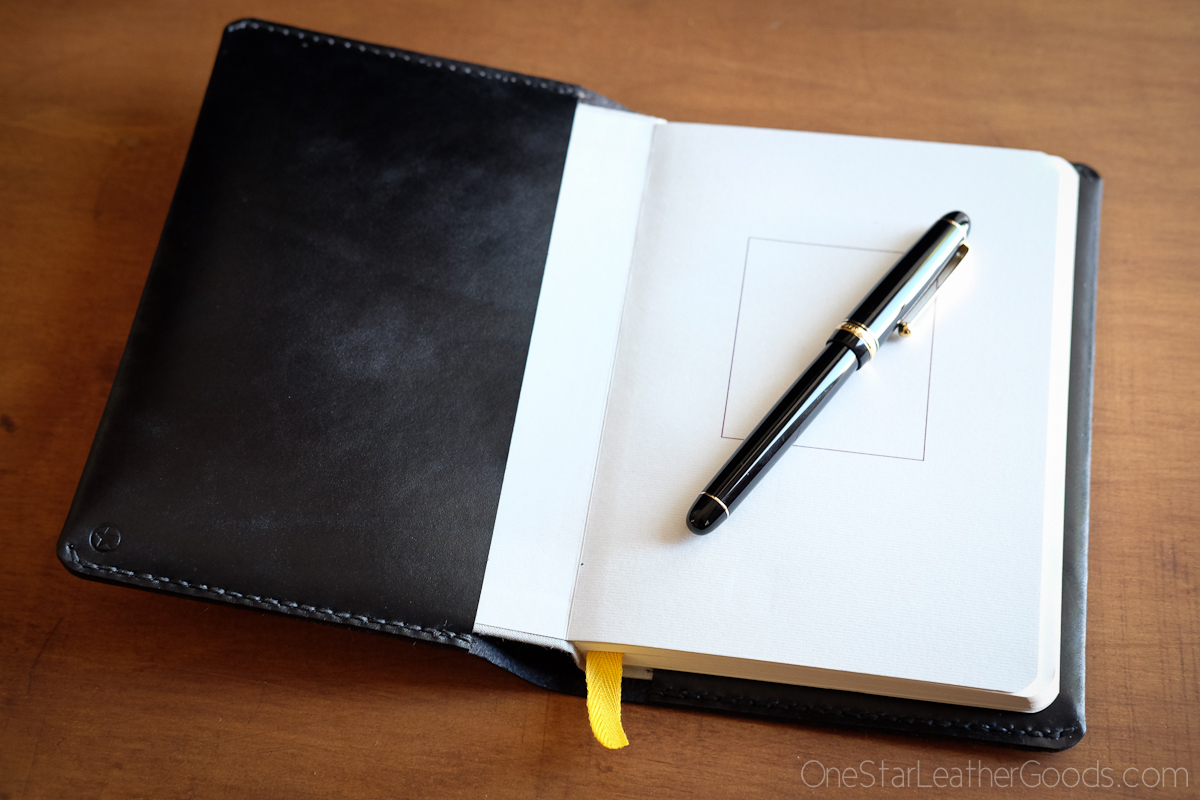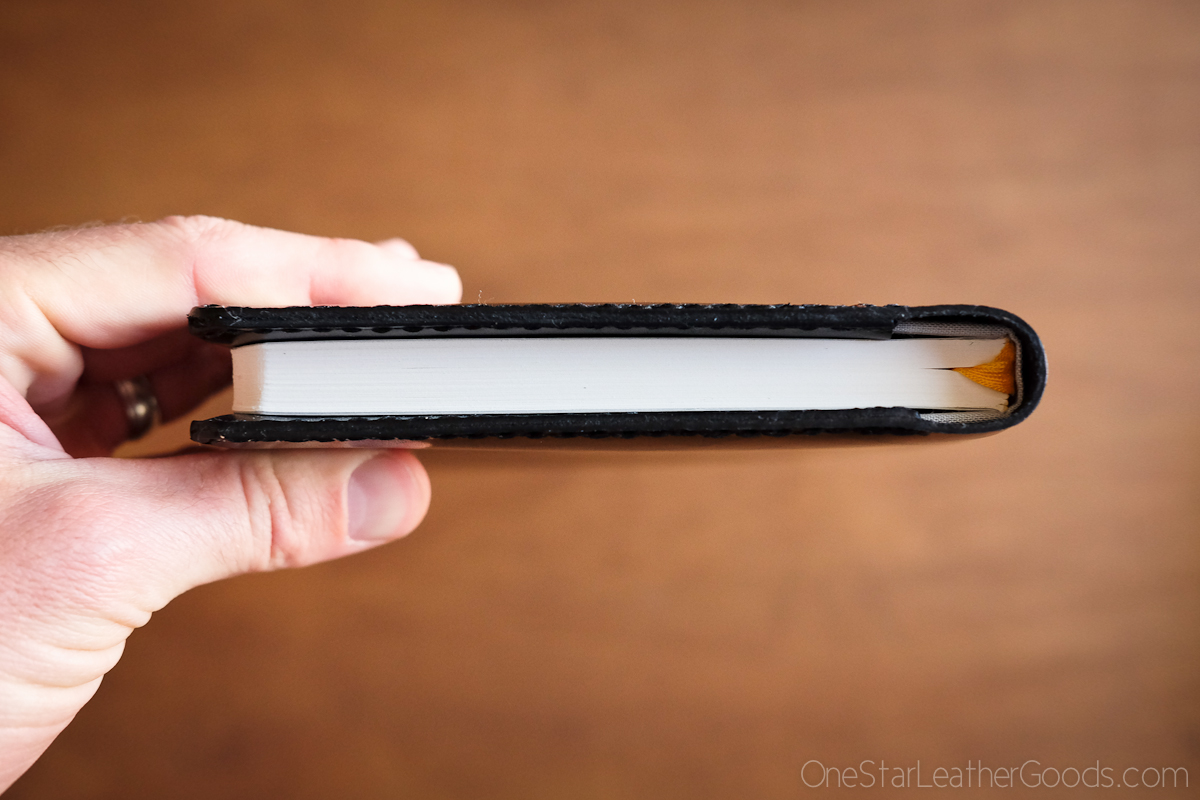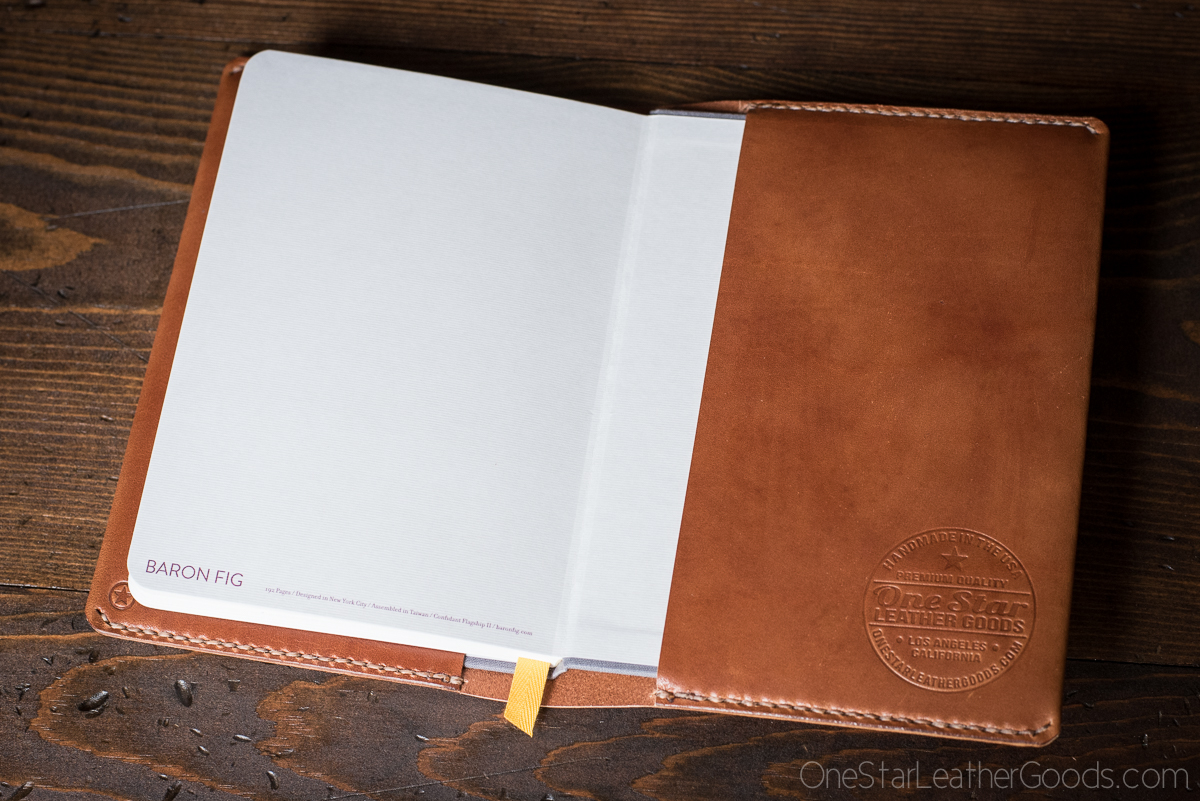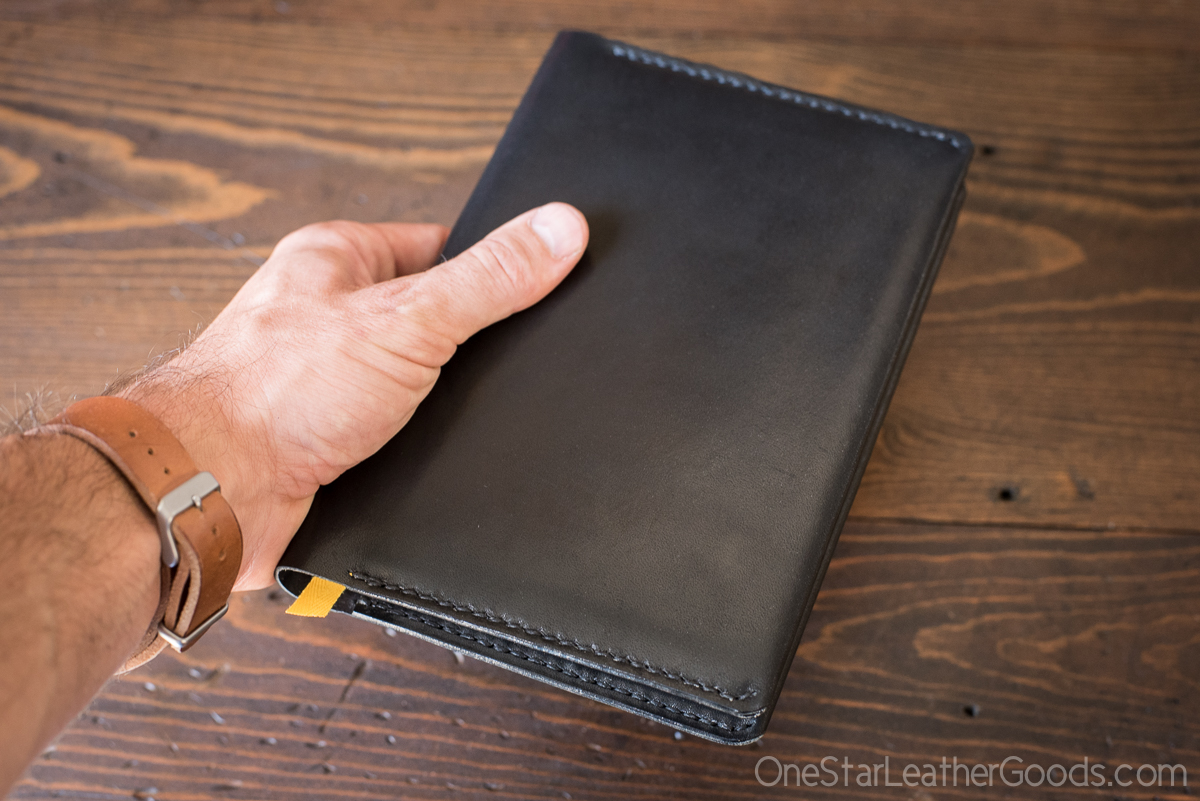 VANGUARD POCKET NOTEBOOK - PASSPORT SIZE
The passport sized Baron Fig Vanguard notebook uses the same excellent paper as the Confidants.