All our belts are available with a variety of heel bar (with leather keeper) or center bar buckles and in 1.5" or 1.25" width. Belts are made to order and are custom sized with a run of 5 holes, one inch apart. See the bottom of this page for belt sizing instructions.
HORWEEN CHROMEXCEL BELT - $70
Horween's Chromexcel is a legendary soft, supple leather, originally formulated over a century ago. It is most known for its use in shoes and boots.
This belt features straight-cut unfinished edges that age wonderfully over time. This belt pairs best with your favorite denim. This is not a dress belt.
The thickness is 9-10oz, the thickest Chromexcel Horween regularly offers.
Available in black, brown, burgundy and natural.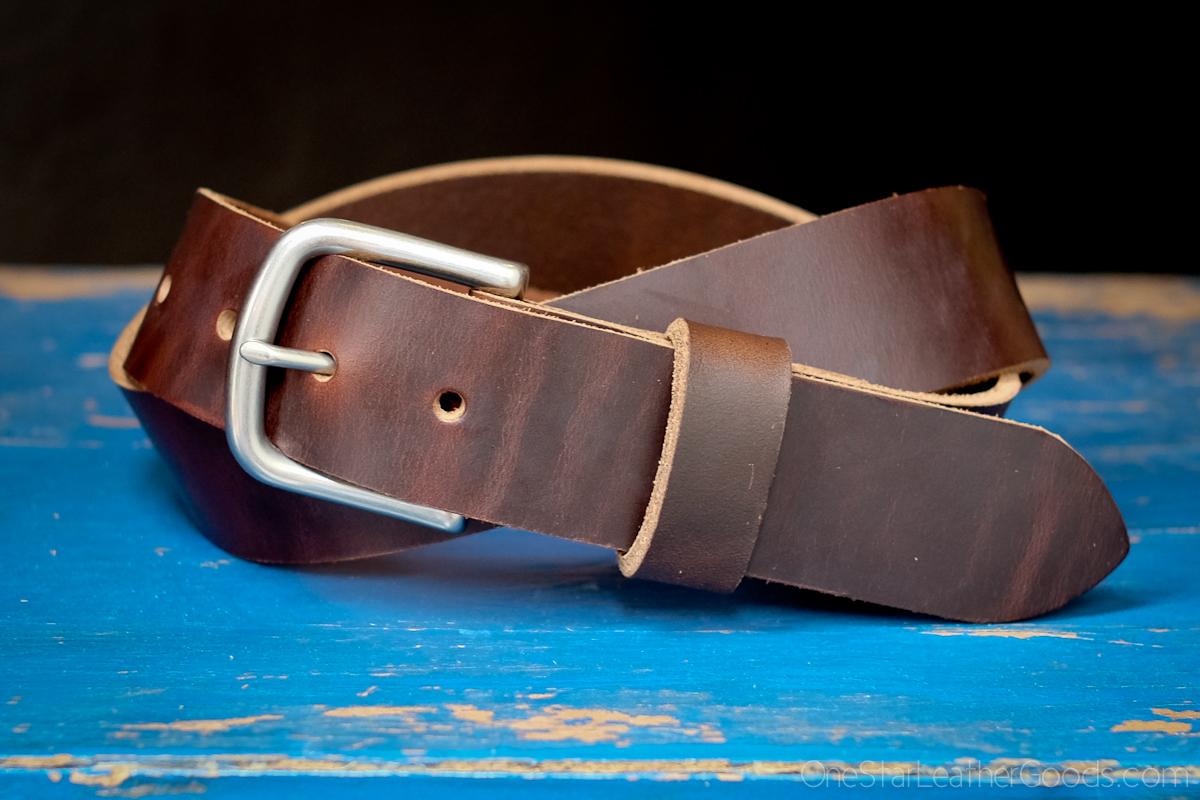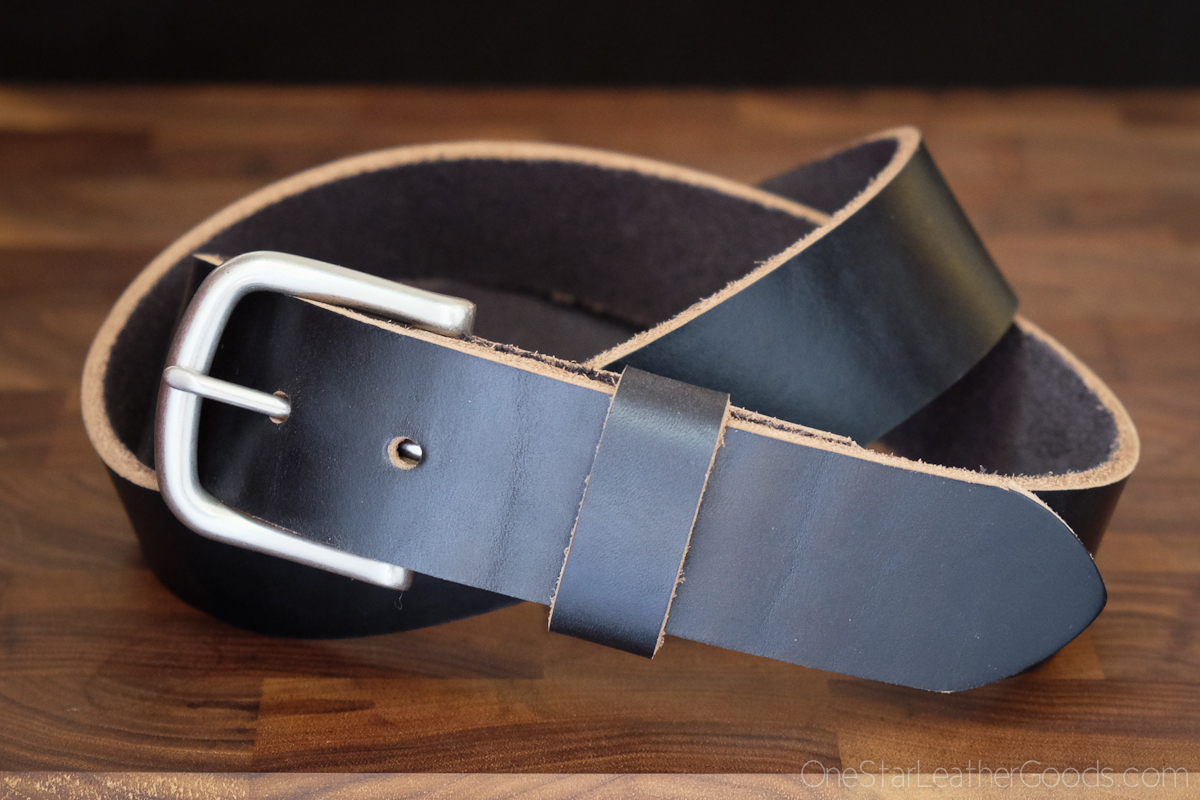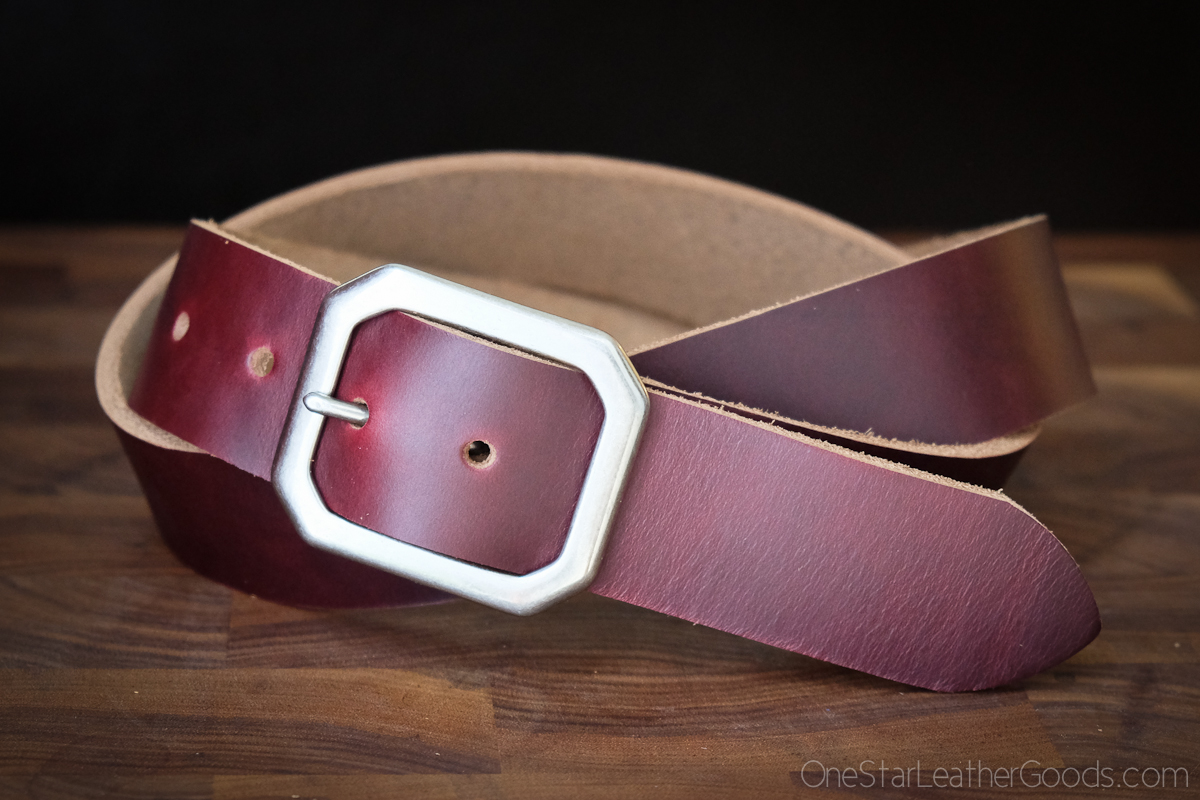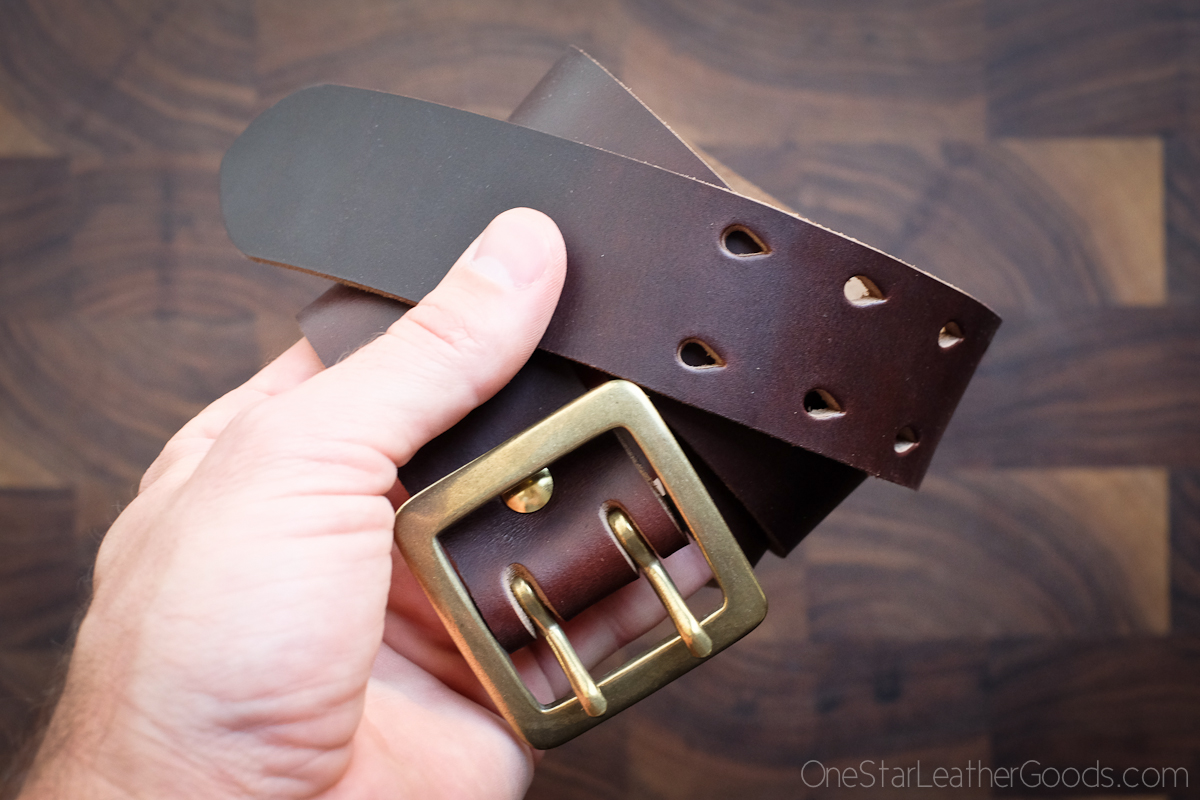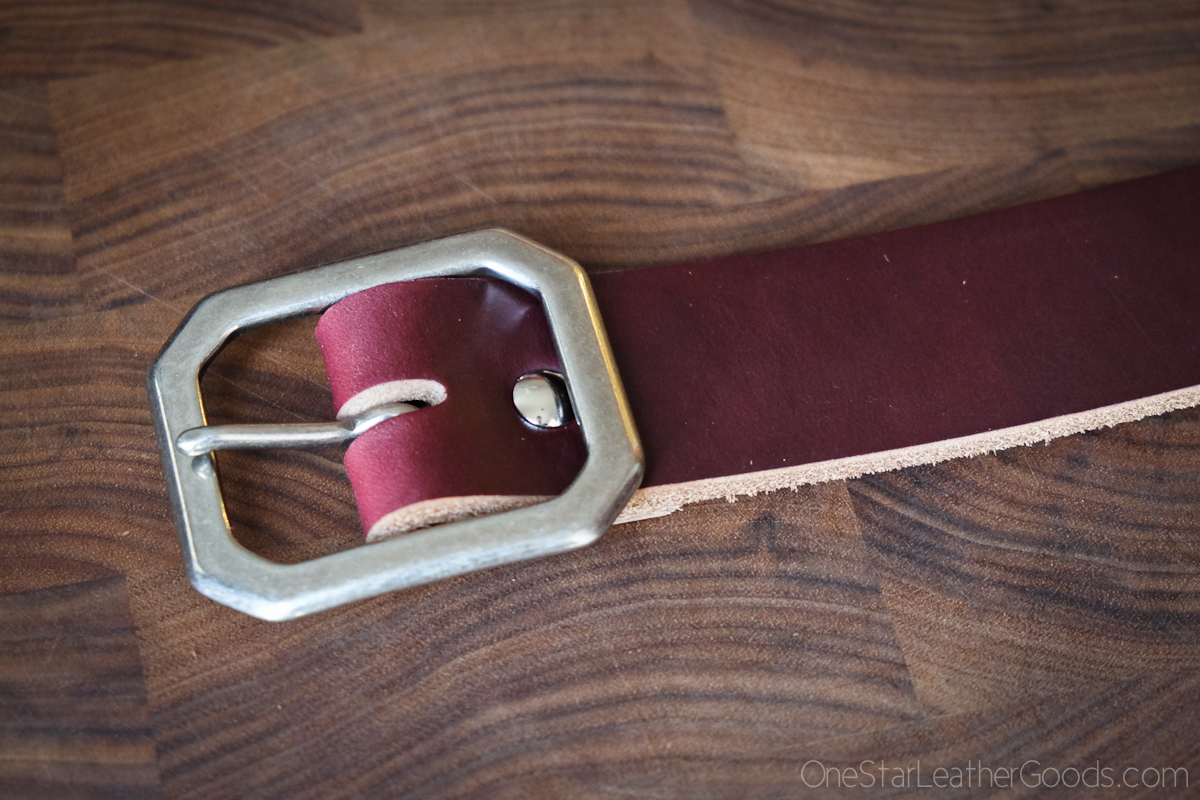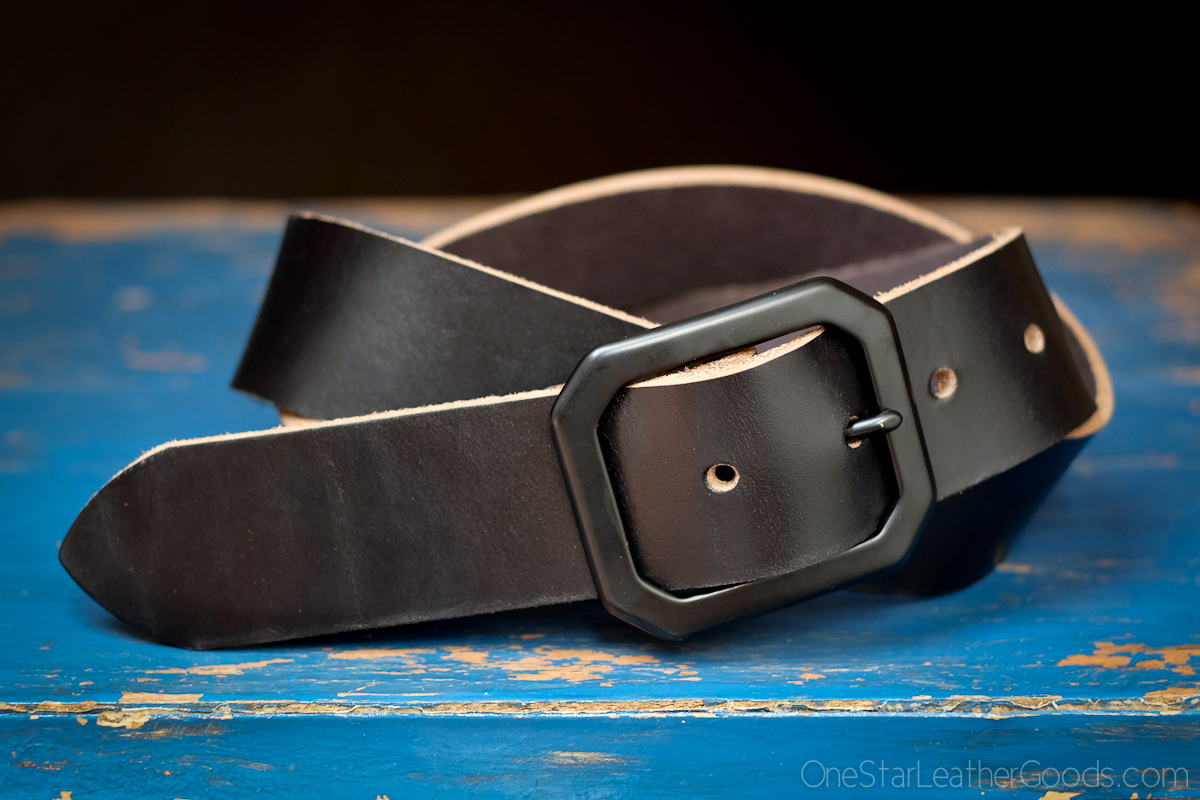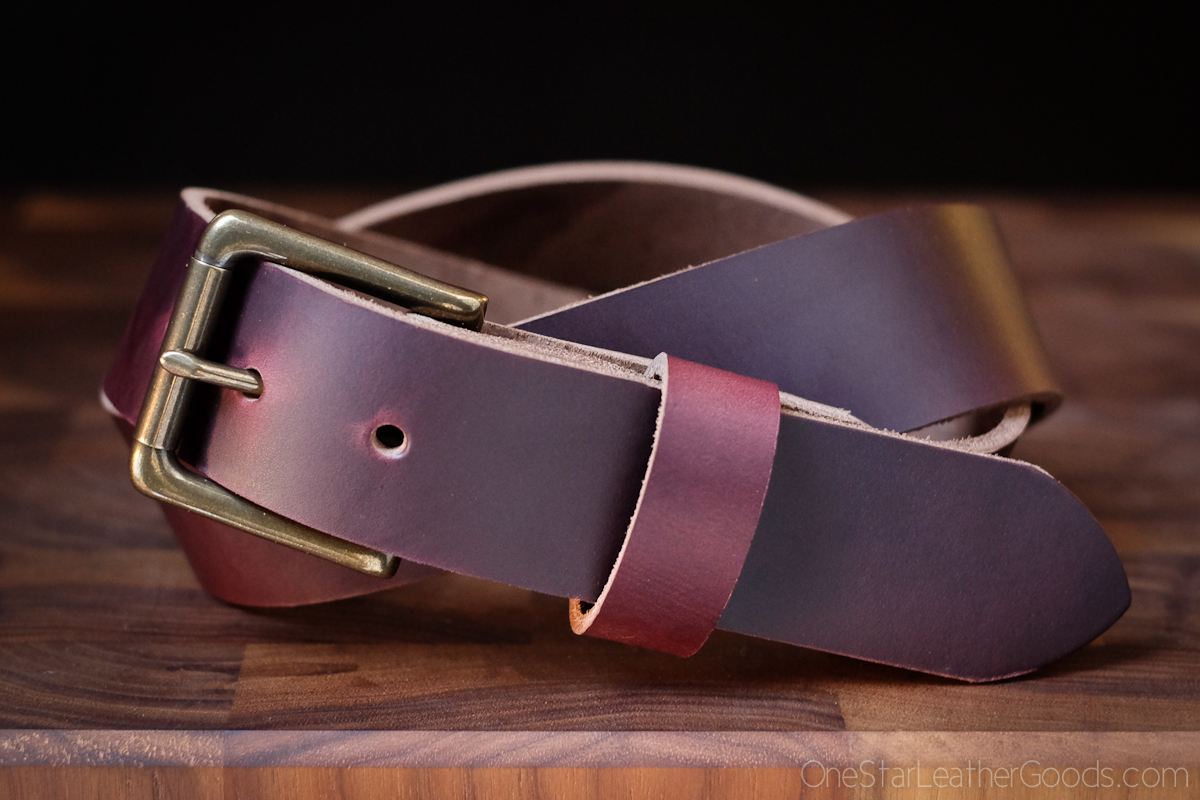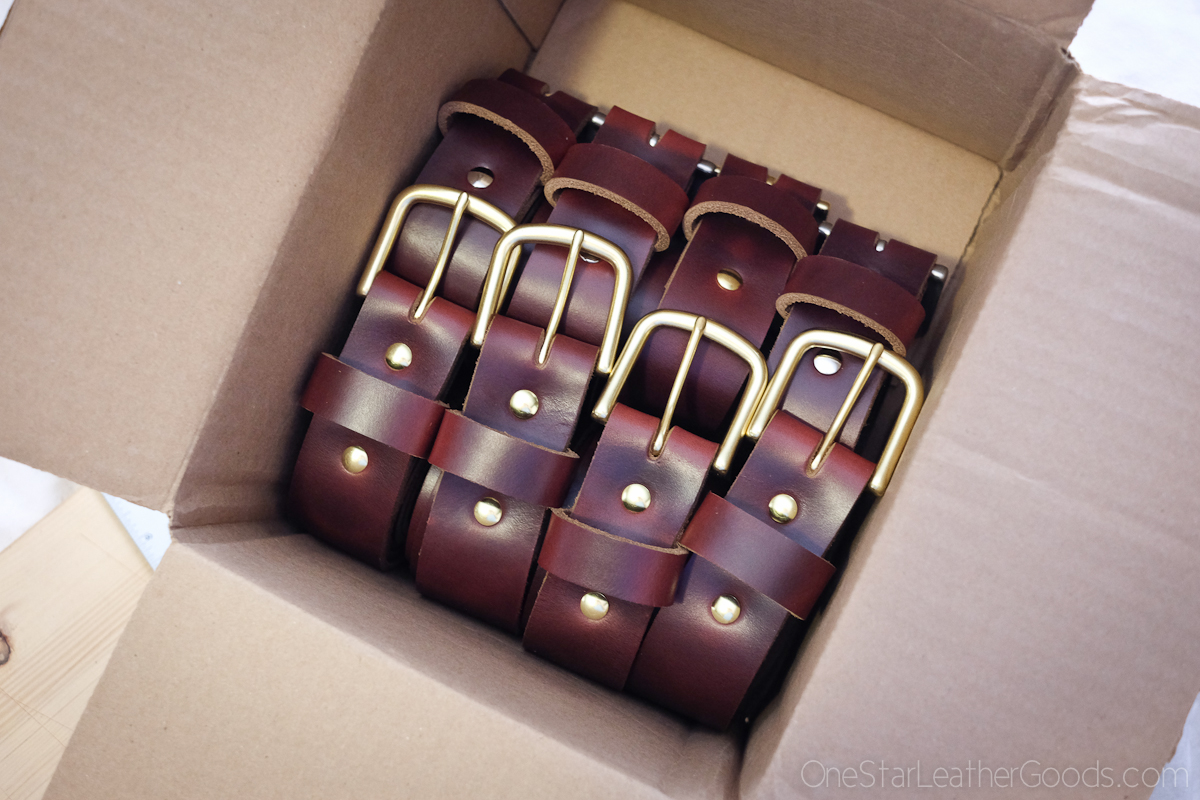 HORWEEN DUBLIN BELT - $110
Horween's Dublin tannage is an incredible leather. A little firmer than Chromexcel, it makes a fantastic belt.
These are a little dressier than the Chromexcel belts, and I offer them with hand-dyed, beveled and burnished edges. The leather thickness is about 9-10oz.
I have these available right now in brown only.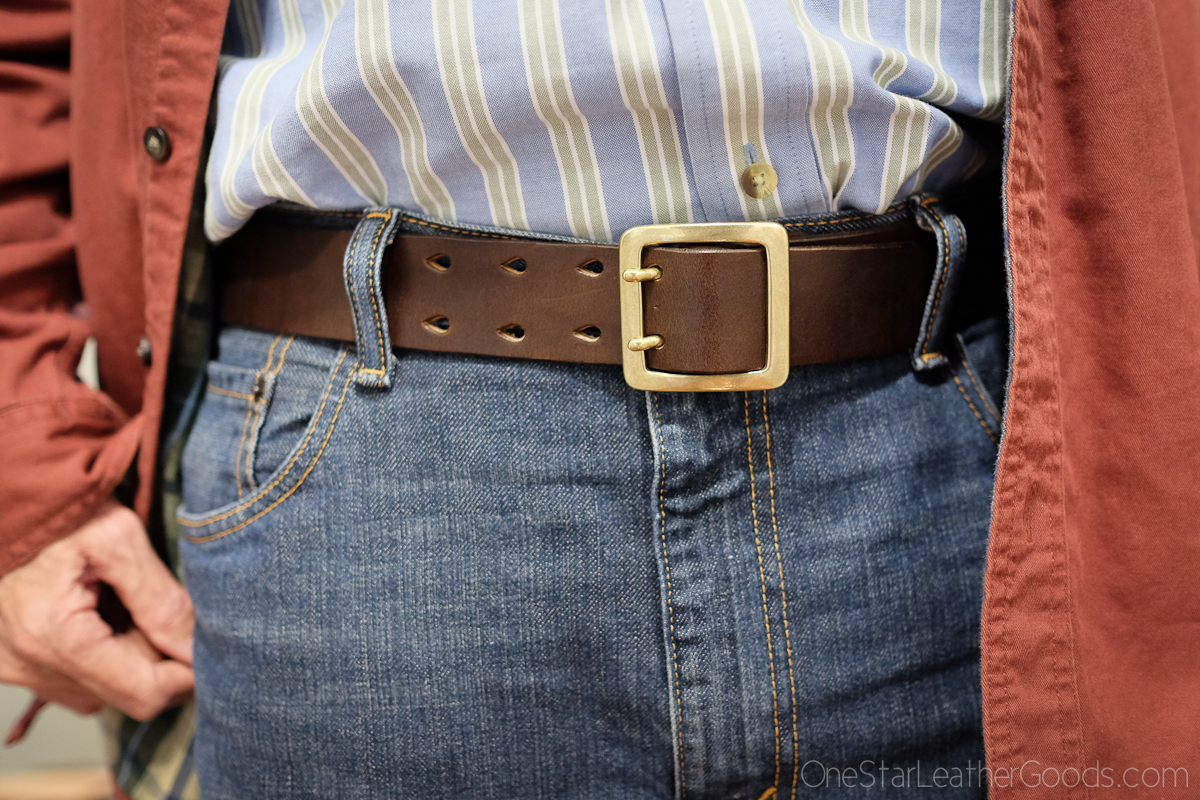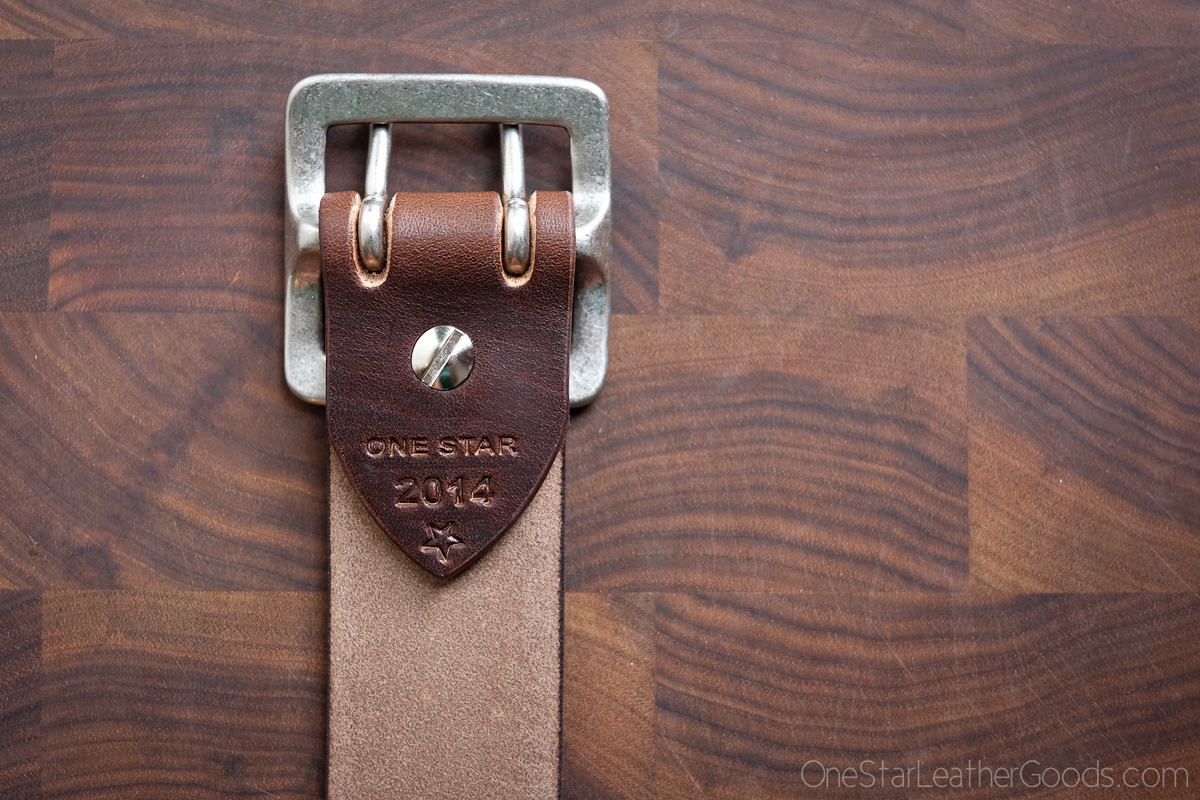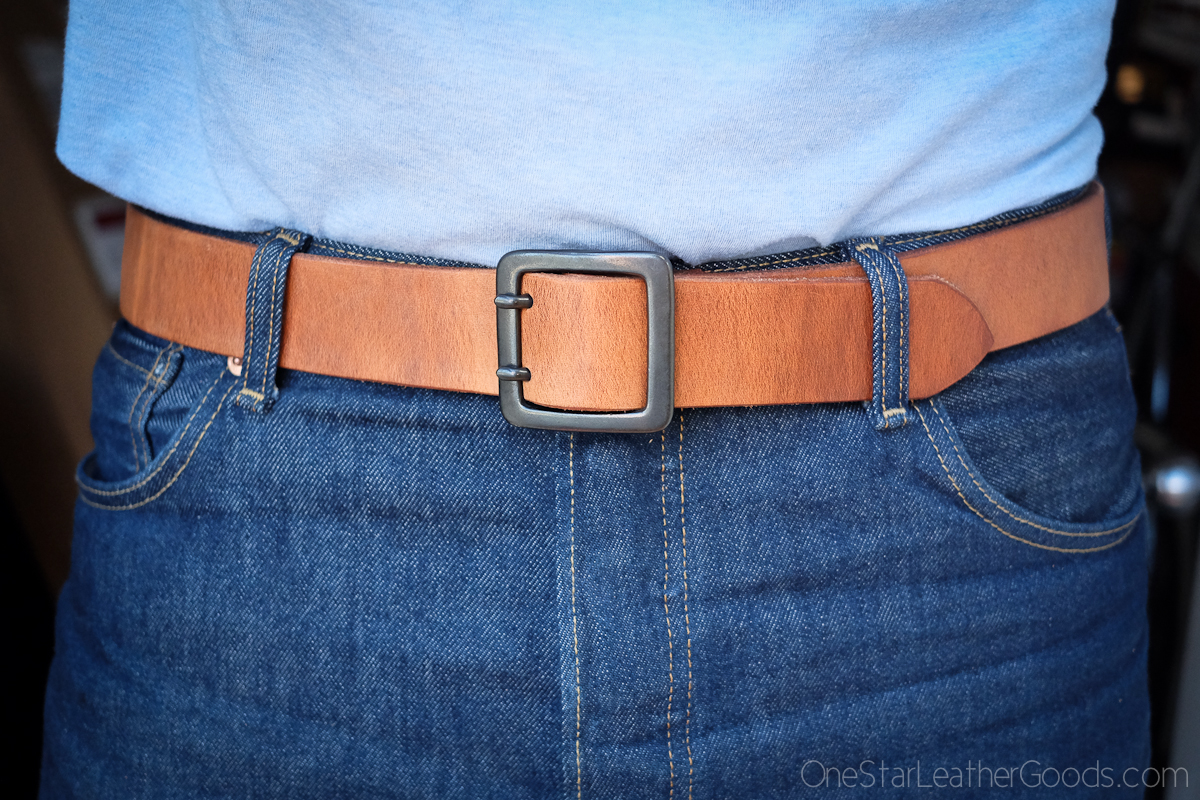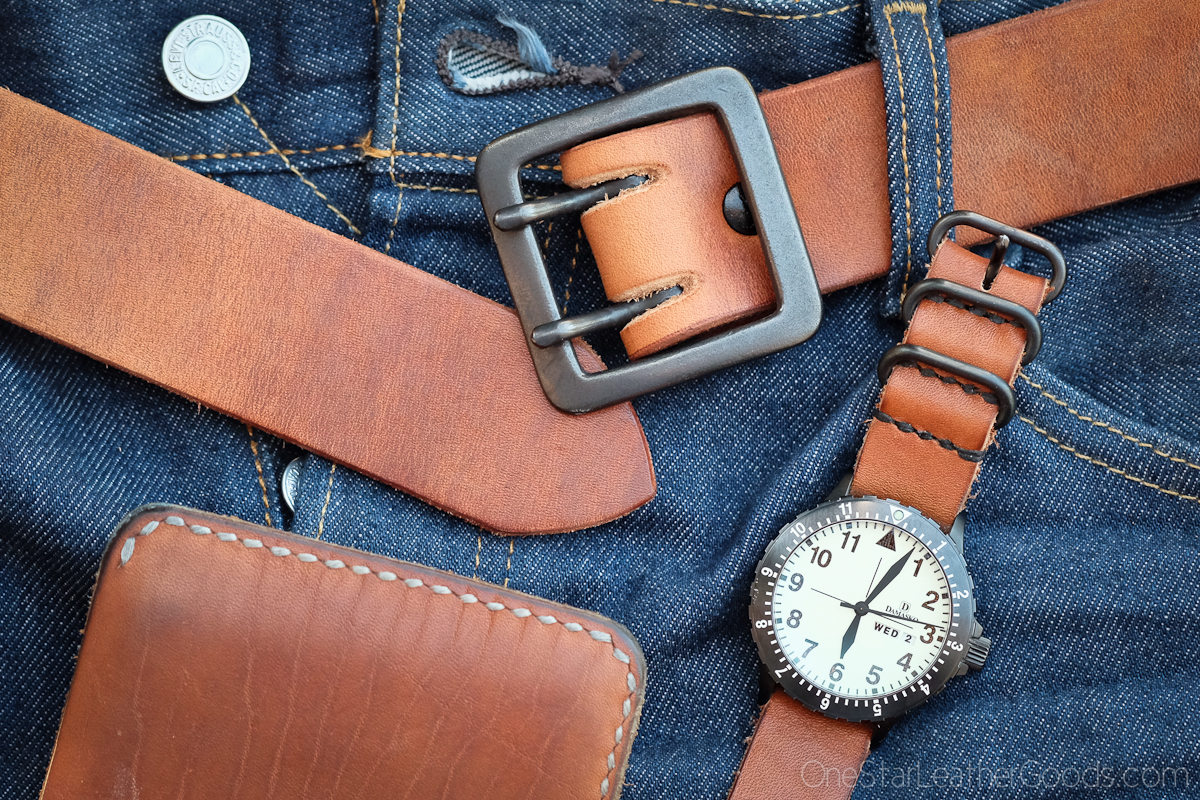 HARNESS LEATHER BELT - $100-$110
This is my personal favorite belt leather.
This belt is made from 11-13oz harness leather from the Wickett & Craig tannery. It is soft but firm, the thickness is perfect and I especially like how the tan color ages—very similar to the undyed natural veg below, but due to waxes and oils in the leather, it requires less maintenance and picks up less dirt along the way.
This belt can be dressed up or down and features edges that are beveled and burnished smooth. Available in tan, chestnut and black. In the black color the edges are also dyed black to match.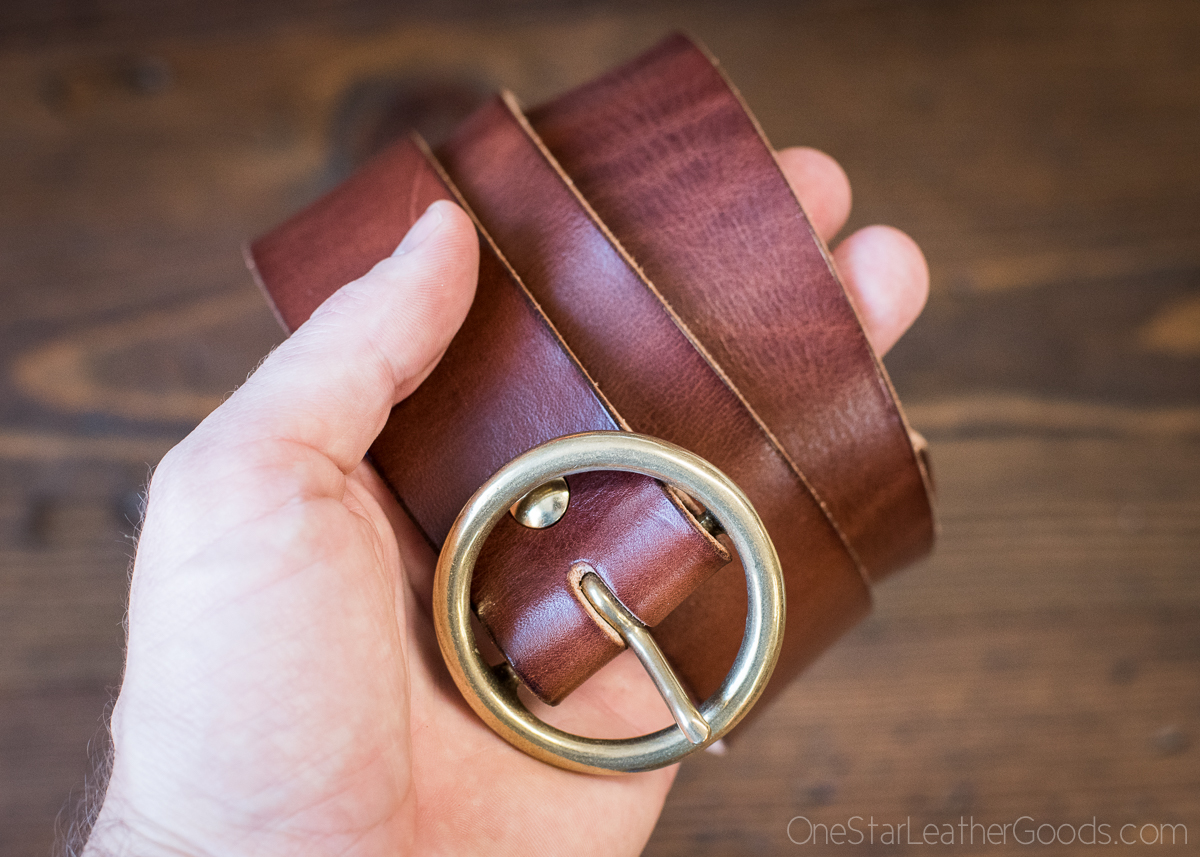 NATURAL VEGETABLE TANNED UNDYED BELT - $75
10 oz. natural vegetable tanned undyed skirting leather from the Wickett & Craig tannery.
This is an unfinished "raw" leather that develops a very unique patina and pattern of wear based upon the user. It starts very dry, stiff and pale, but ages to deep shades of caramel with exposure to sunlight and use. Leather nuts love it because it ages so dramatically.
Regular application of leather balm or oil is highly recommended, as it will prevent cracking and deterioration. While this leather ages wonderfully, it does need more care than most. If you want something that requires less maintenance, look at the tan harness leather above.
The edges are burnished smooth.
This should be treated regularly with my One Star Leather Balm.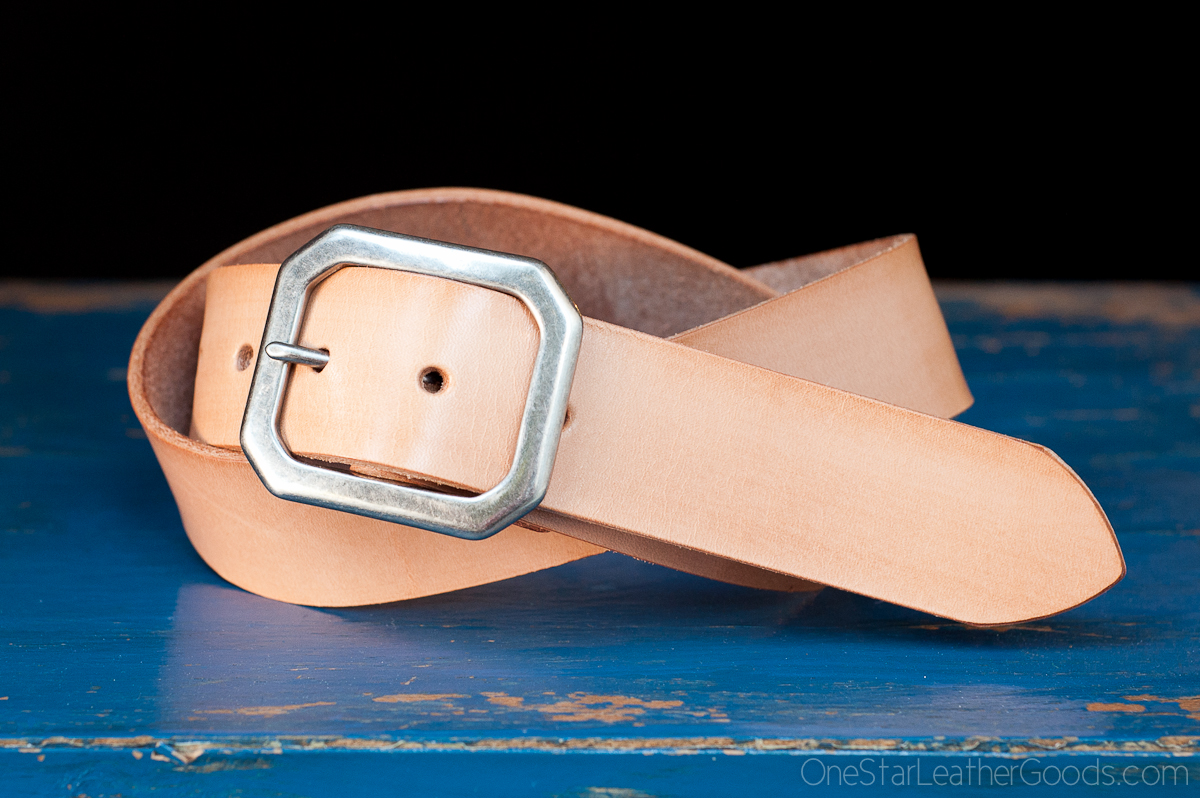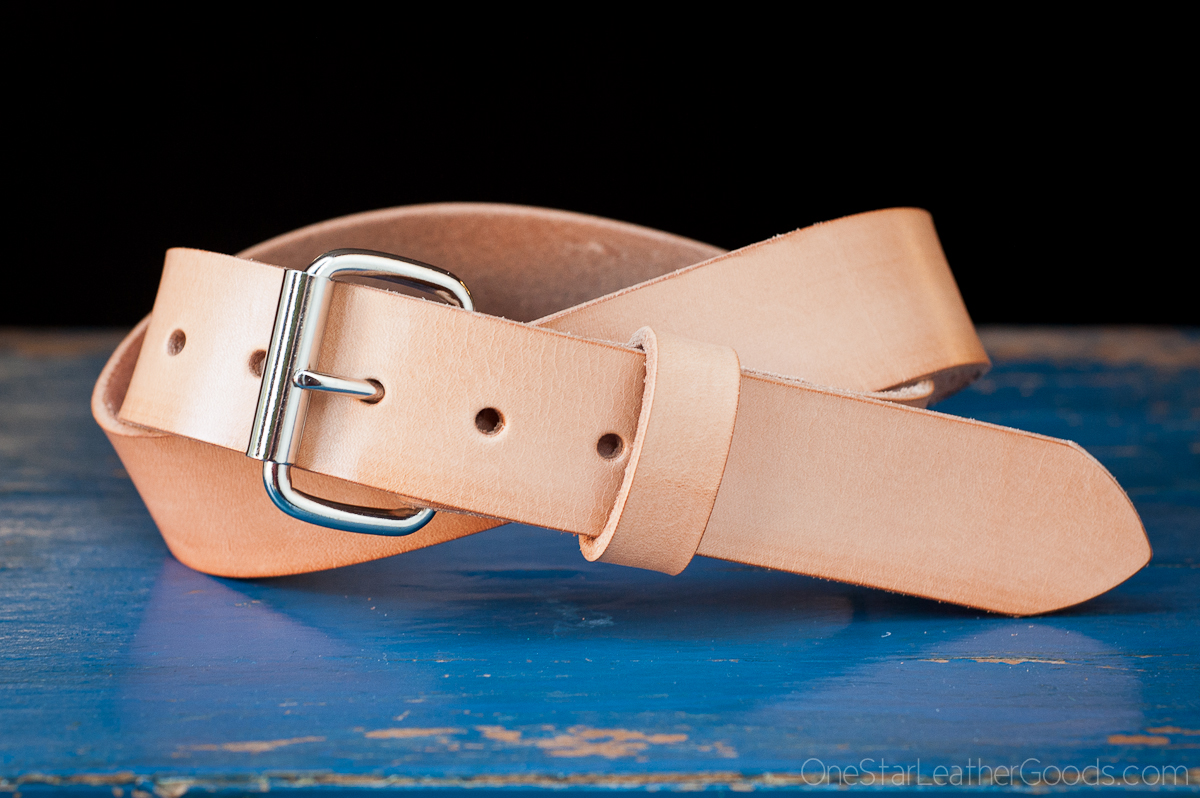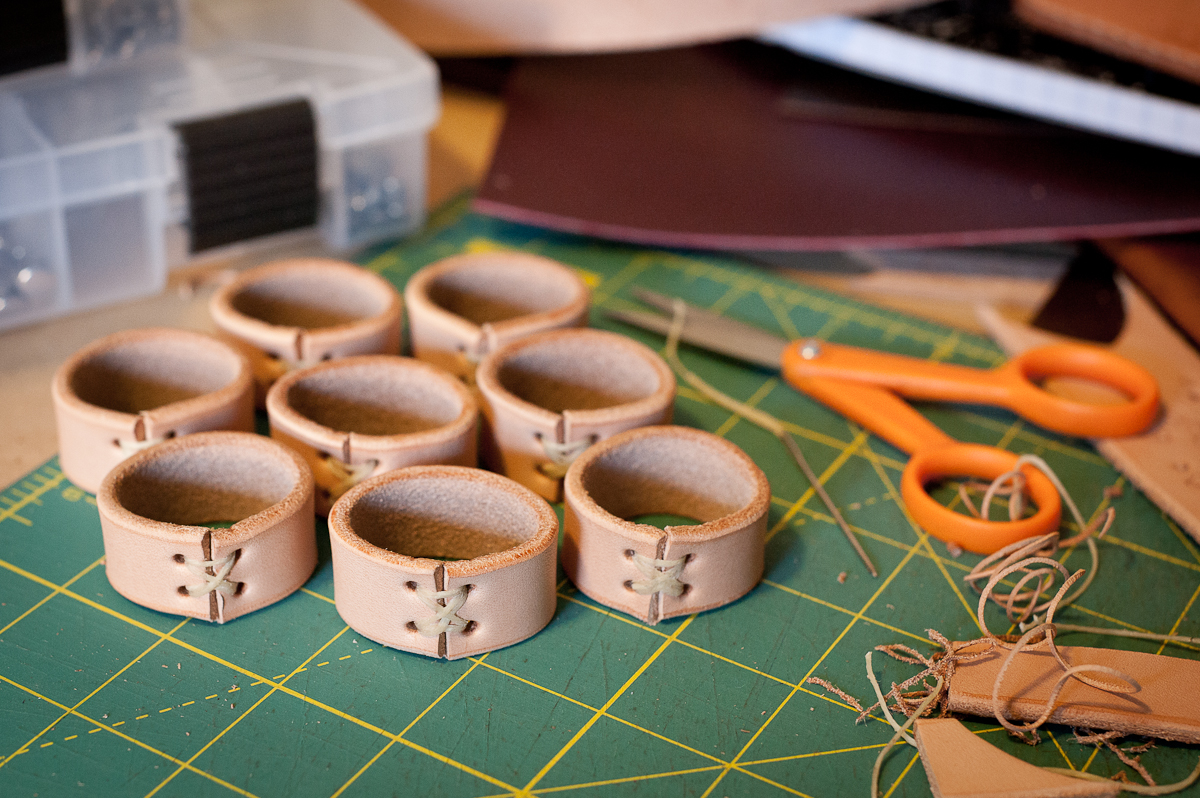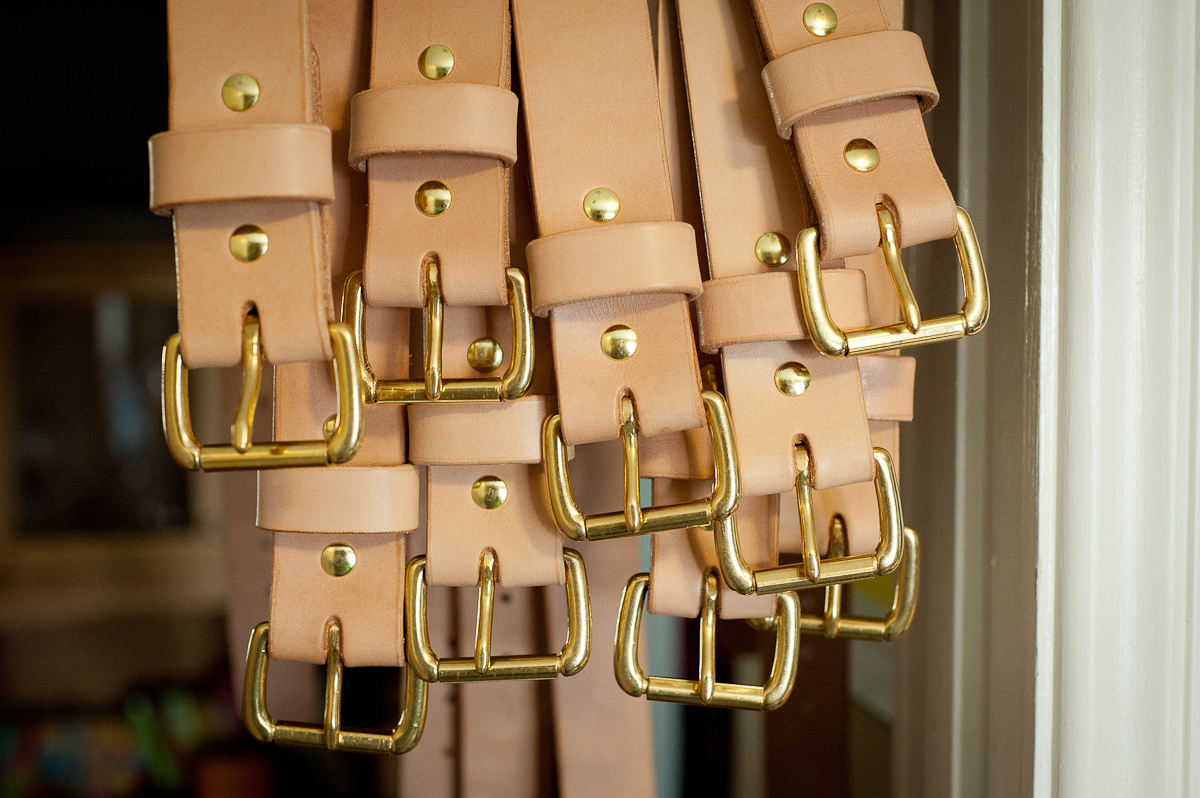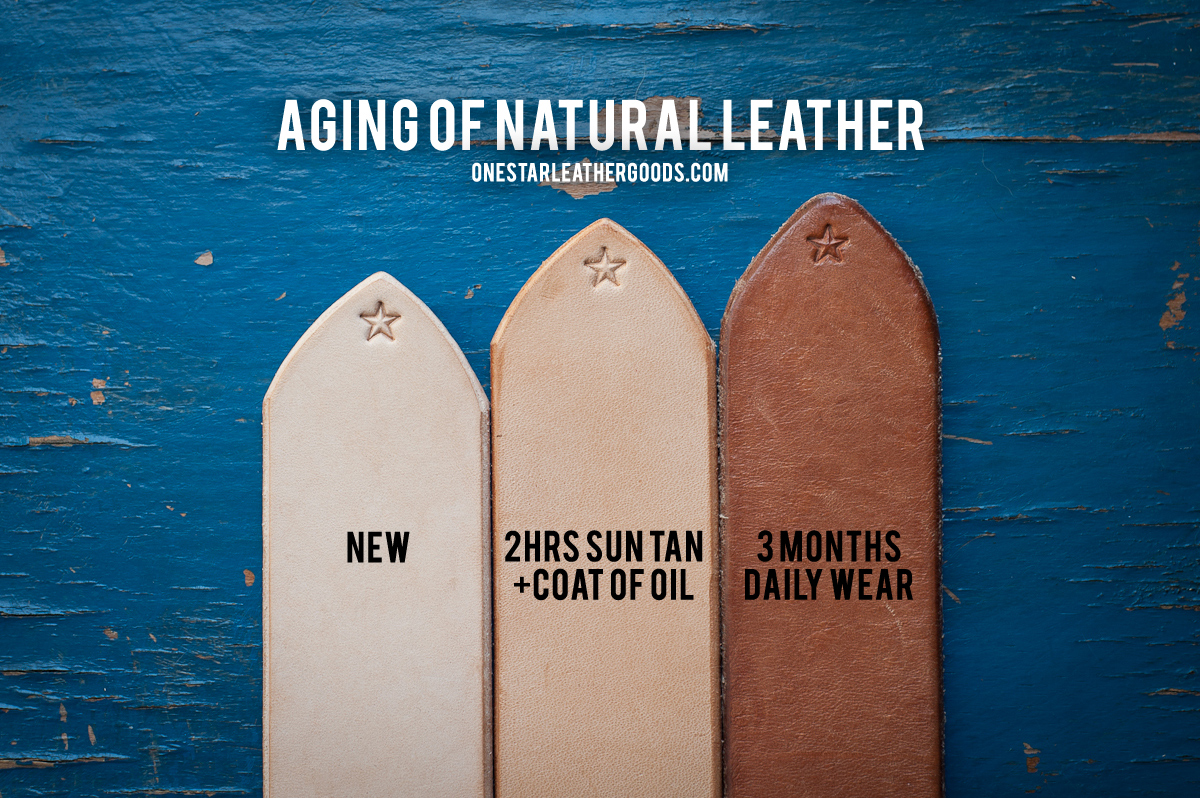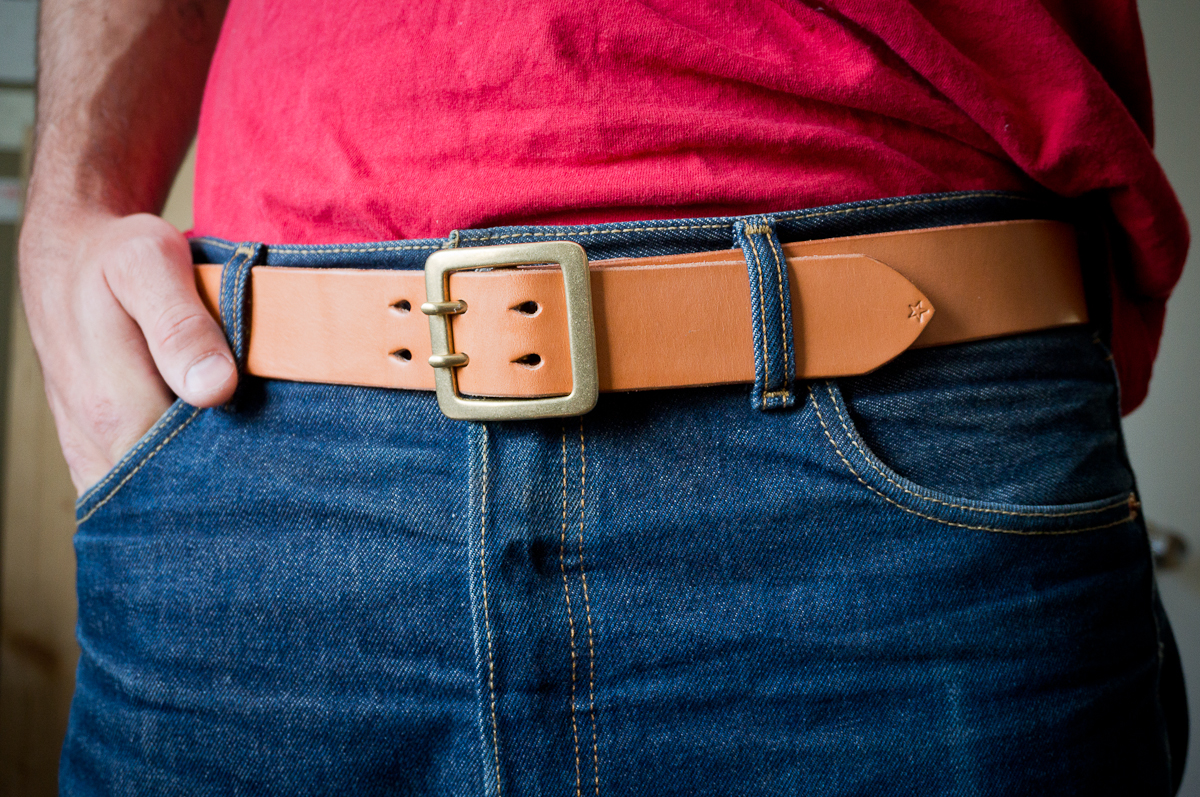 BUCKLE CHOICES
Check the belt listings in the store for current buckle availability.
A variety of heel bar buckles and center bar buckles are available in solid brass, stainless steel and nickel plated finishes: silver, antiqued brass and gunmetal.
I also have a solid copper buckle (#9), and sterling silver buckles are available upon request.
BELT SIZING - not your pant size!
All my belts are custom sized. Your belt size is NOT your pant size, it is typically a couple inches larger than your pant size.
The best way to determine size is by measuring a current belt that fits you well. Measure the distance from the hole you use most to where the leather folds over the buckle.
I do all my belts with a run of 5 holes and size them 1" tight to account for stretch as the belt breaks in.